Challenging ourselves to bring new and original ways of thinking
SOLUTION FOCUSED ADVISORY
FINCAP Advisers is a boutique financial advisory firm that was founded by Demetris A. Tsingis in late 2016 and has been created to service Financial Services, FINTECH/REGTECH and Regulated entities. FINCAP Advisers Ltd is itself a regulated External Audit, Accounting and Administrative Services Provider firm by the ICPAC with licence number E847/E/2016. FINCAP Advisers Ltd is furthermore a Nominated Advisor regulated by the Cyprus Stock Exchange, a member of the Cyprus Investment Program with licence number 360, an approved Training Center by HRDA and a regulated Recruitment Services firm with the Ministry of Labour with licence number 305. FINCAP Advisers is a European Trademark with Registration Certificate 017934366 with EUIPO (Article 51(2) EUTMR and Article 9 EUTMIR).
FINCAP Advisers aims to offer turnkey tailored services to regulated entities in an open architecture format offering licensing and post-licensing services across all renowned jurisdictions. FINCAP has commenced operations with offices in Nicosia, Limassol, Mayfair in London and Hong Kong and aims to cater to the needs of Investment Firms, Investment Funds (AIFs of all kinds including Hedge Funds, Private Equity Funds, Real Estate PE Funds and UCITS), Payment Institutions, Electronic Money Institutions, Fund Managers (AIFMs as well as non-AIFMD authorizations) Public Authorities, Online/Hi-tech merchants, Reg-tech / Fin-tech entities, Online Gaming companies across multiple jurisdictions. Post-licensing services include External and Internal audits, Compliance and AML Compliance, Risk Management, ICAAP, FATCA/CRS support, Corporate Advisory, Accounting, Tax & VAT optimization, Executive Seminars, Executive Recruitment Services and Fund Administration inter alia
WE HAVE WORKED WITH THE WORLD'S MOST SOPHISTICATED BUSINESSES ON MARKET LEADING TRANSACTIONS
OUR COMMITMENT TO HELP OUR CLIENTS DELIVER THEIR STRATEGIES HAS SEEN US BUILD A TRULY GLOBAL NETWORK
GLOBAL TEAM. WORLD CLASS RESULTS.
DEMETRIS A. TSINGIS
Managing partner
BSc, FCA, BFP, MBA, Ch. MCSI, CF
Demetris founded FINCAP Advisers in late 2016 as its Managing Partner, previously serving as a Partner heading the Financial Regulation & Advisory departments, the London Office and the Executive Academy departments of one of the leading advisory firms of Cyprus.
Specialised in Private Equity while at Arthur Andersen/Deloitte London, in M&A in BNP Paribas New York and in Private Banking and wealth management at Bank of Cyprus he has a wealth of experience in the financial services industry for over 22 years now. He has worked with many regulators inclusive of FCA, CBC and CySEC helping companies get authorized and manage their regulatory reporting requirements over various service lines inclusive the control functions (compliance support, risk management and internal audit) as well as in regulatory reporting and accounting/audit requests. Furthermore, he specialized in corporate finance advisory work for the financial services industry participating in various transactions inclusive of ECM, DCM and M&A in the space.
Demetris has further served as a local Councillor of Strovolos Municipality (2007-2016), a board member of the Nicosia Sewerage Board (2012-2016) and as President of Strovolos COOP Bank in 2014. In 2018-2019 he served as a board member of the National Betting Authority and in 2019 he was appointed as the Deputy Chairman of the Housing Finance Corporation (HFC) Board, the only remaining state-owned bank in Cyprus and in 2021 appointed Chairman of the Board until he resigned end of 2022. He is further serving since 2018 as the first Honorary Consul of the Republic of the Union of Myanmar to Cyprus.
Demetris holds a BSc in Government & Economics (LSE) with 1st Class Honours and an MBA with Honours (top 20% of the class) in Finance, Entrepreneurial Management and Private Equity & Venture Capital (Wharton Business School) with a Fulbright Scholarship.
He is a Fellow Chartered Accountant (FCA), a practicing member of the ICPAC Cyprus and of the ICAEW UK, a CYSEC advanced/AML examination holder, a Chartered Member of the Chartered Institute of Securities & Investments (Ch. MCSI), a Corporate Finance qualification holder from ICAEW, an approved HRDA External Trainer, an Insolvency Practitioner, an Insurance Advisor and a licensed Mediator amongst other qualifications. He further is a part-time PhD candidate in Entrepreneurship with Warwick Business School (ESRC Scholarship) researching on platform strategy.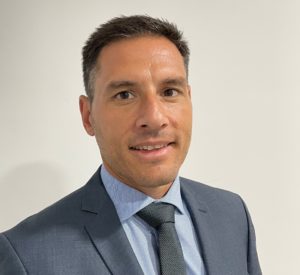 Angelos is a Partner and COO of FINCAP Advisers Ltd. He is also in charge of Business Development, AML Director and Human Capital Partner. Angelos holds a First class BEng (Honours) in Electrical and Electronic Engineering from City University, London and an MSc in Finance from Imperial College, London. He is a Fellow Chartered Accountant (FCA) and a practicing member of the ICPAC Cyprus and of the ICAEW UK. He is also the Vice President of the Cyprus India Business Association.
Angelos was a Director in a Big 4 Audit firm and has accumulated International Corporate Structuring and Corporate Finance Services expertise during his 16 years tenure. He acted as part time CFO and was responsible for the provision of Tax and Legal related services to Cyprus entities in multijurisdictional groups in various sectors (automotive, pharmaceuticals, real estate, technology, tourism, etc) and with total balance sheet items of more than EUR 1.5 bn. As part of Wealth Management Services and Multi Family Office teams he assisted international companies to establish Headquarters, or take advantage of the IP Box regime. He guided multijurisdictional set ups in addressing issues of Place of Effective Management, economic substance and economic reality of transactions. He helped Private Equity firms and Asset Managers with fund registration and issuance of Actively Managed Certificates of AUM of EUR 300 m. In Corporate Finance he was involved with Feasibility studies, Due Diligences, Business Valuations, Re-organisation and Restructuring analysis.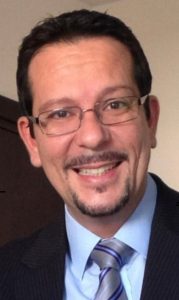 ANGELOS THEODOROU
Audit Partner
BCom (Economic Sciences), FCCA
Angelos is a Partner with FINCAP Advisers Ltd and leads the Company's audit and assurance services line. He holds a Bachelor of Commerce in Economic Sciences and received membership to the Golden Key International Society of the Witwatersrand University of South Africa for his overall exceptional academic performance. He is a Fellow Chartered Certified Accountant (FCCA) and a practicing member of The Institute of Certified Public Accountants of Cyprus (ICPAC). Angelos also previously served on the European board and chaired the European and Worldwide Tax Committees of a top 10 international accountancy association. Since 2019 he is a member of the Educational Committee of ICPAC.
Angelos was a Senior Manager in a Big 4 audit firm and Director in a leading mid-tier regional audit and advisory firm, accumulating more than 20 years of experience in the profession. He specializes in financial audits and other assurance services, regulatory financial reporting, special purpose engagements and investigations, financial due diligence, tax compliance and business advisory for both local and international clients. He has worked with and serviced both private equity clients and groups of companies, listed and regulated companies, operating in various sectors such as holding of investments, finance, real estate, hotel management, investment funds, pharmaceuticals, manufacturing, technology, gaming, fintech, mobile applications and general trading.